Commercial Aerial Installers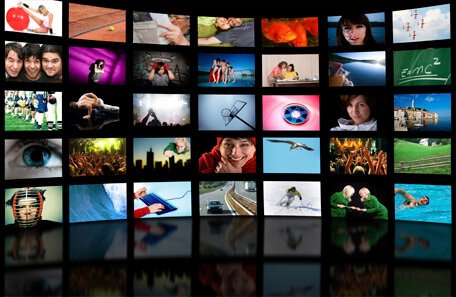 If you are a business situated in Surrey, Middlesex & London , it may be time to consider updating your commercial aerial/satellite installation for the digital switchover.
We have worked with scores of local businesses in the UK including some of the country's largest organisations. We are currently being inundated with inquiries and orders from companies deciding to go digital, so join the revolution and call us today. We proudly offer professional advice, competitive pricing along with a speedy and reliable service.
For more information about our commercial products and services, or for general advice, please give us a call.
M.A.T.V and S.M.A.T.V Systems
The issue of switching over to digital TV is not limited to homes and households. Schools, hotels, student accommodation, hospitals, care homes need consider their options and the implications associated with the digital switchover. We are specialists in the installation and upgrading new and existing properties to make them compliant for digital TV transmission with expertise in the installation of digital aerials / communal TV and specialised satellite systems. Communal aerial systems range from as little as ten outlets right up to several hundred outlets requiring complex distribution systems.
Two popular options explored by property managers of all property types is M.A.T.V and S.M.A.T.V technology. Benefits include the opportunity for hospitals and hotels to create welcome pages and radio stations can be created as well giving the ability to control the channels accessed by patients and guests, off site monitoring system with remote access can also be on hand should the need arise. Our dedicated team of staff and engineers will work closely with you to make sure your requirements are satisfied.
IRS – Integrated Reception Services
IRS is becoming increasingly popular with developers, landlords, property managers and managing agents wishing to offer the latest digital television services to their tenants in multi-dwelling properties in or around the Berkshire area
The IRS technology gives tenants the option to create their own personal TV package: this is a great way of gaining an advantage over your competitors in the world of new developments, apartments and buy-to-lets where you can fully equip an individual apartment, shop or office with a selection of analogue, digital, satellite and foreign language media services. Many corporate clients with large offices or public retail establishments have requested that we enhance security across their property portfolio with the incorporation of CCTV security solutions within the IRS infrastructure.
If you are working on a new build, or would simply like to update your existing digital services, call us on 01372 826071.
We Can
Help You

With
Communal TV Aerial Work
Commercial Satellite Installations
IRS Systems
MATV Systems
SMATV Systems
Pub Satellite Maintenance
Aerials For Landlords
TV Aerials For Schools
Network Upgrades
Digital Aerial Upgrades
Digital Radio Installations